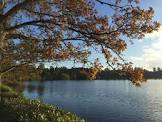 Jerry's Writing
About Writing
This is my lockdown project, to finish and upload three novels I wrote some years ago. If you read part of them please rate them on the site as this will help me know how to bring them on. Currently using Royal Road as this seems to give more views.
Parts may be edited from time to time. I'll try not to alter names or contexts.
The site may require free registration.
Hope you enjoy.
Jerry
Contact
email: mail@jerryh.org.uk
Stories